The Gentle Band iluminó la gran via de Madrid
septiembre 27, 2021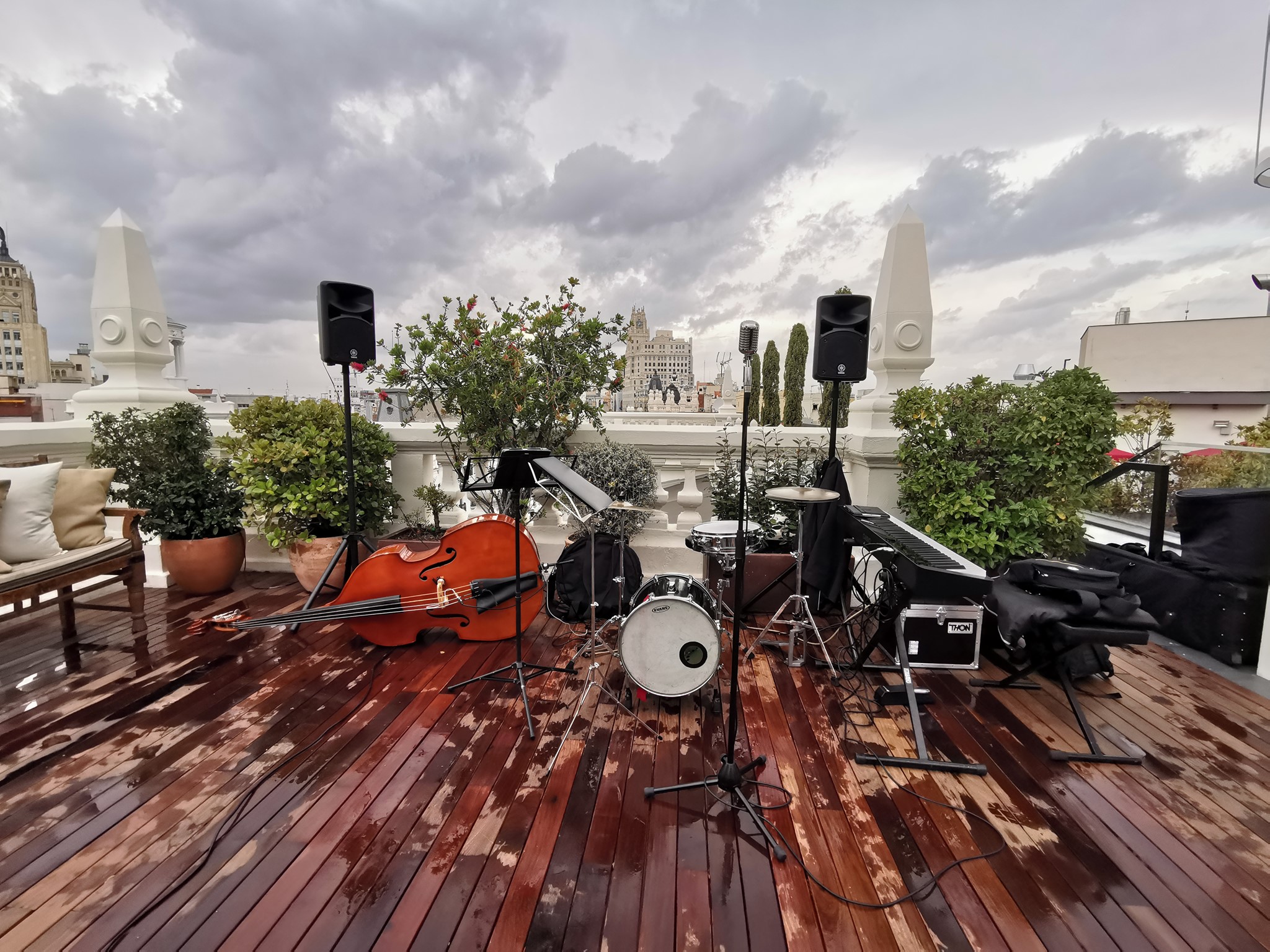 The Gentle band
The Principal madrid
bodas
eventos
cocktail
musica exclusiva
grupo de jazz
musica swing
The Gentle Band iluminó la gran via de Madrid con sus versiones de Jazz y swing en el Hotel The Principal.
En el cóctel de una boda muy singular en plena azotea, el lujo y la exclusividad se conjugaron para formar algo muy especial.
Música en directo exclusiva para ti.